A Sommelier's Guide to Wine & Cheese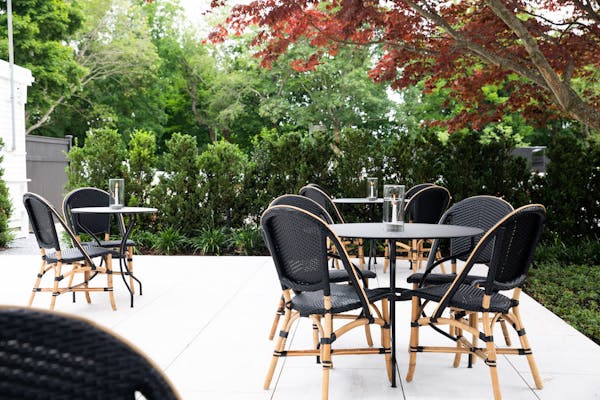 Learn a sommelier's secrets and take your wine & cheese pairings to the next level with our inaugural masterclass, hosted by Sommelier William Carroll. William brings a wealth of knowledge from years working in New York and Paris, the wine & cheese capital of the world!
Guests will be guided through tastings of six diverse wines and cheeses, while learning the tips and tricks for creating show-stopping pairings.
The class will feature a full hour of instruction on our outdoor patio, giving fledging wine lovers and seasoned collectors alike a chance to hone their tasting & pairing skills in a spacious and relaxed setting.
Your health & safety is our priority. All parties will be seated at separate, socially distanced tables on our beautiful East Patio. If you would care to leave gratuity, it would be kindly accepted on the day of the event.
We have strictly limited numbers for this event, secure your spot today!
Secure your spot
Saturday, September 19
3:00-4:15pm
$98pp
Book using the Reservations button, in the top right corner of our website. Choose 19 September, 3pm & follow the prompts to book your ticket to the event.
Inclusions: Champagne on arrival, 6 x 3oz wine tastings, 6 x 2oz cheese tastings & accompaniments, take home goodies, take home cheese & wine pairing instructions