Private Martini Masterclass with Rob Krueger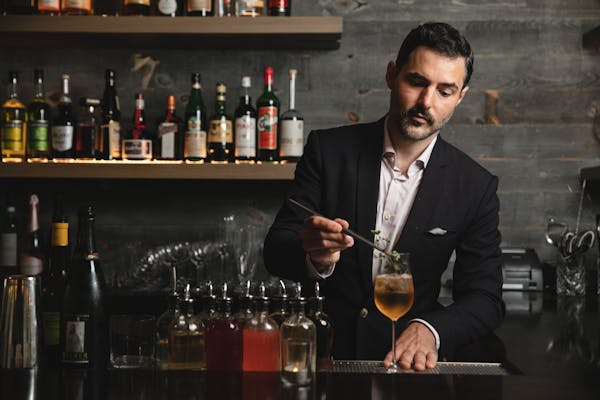 If there was a year to perfect your cocktail game, 2020 is it.
Head Bartender and celebrated industry veteran Rob Krueger is hosting private, group cocktail classes in the bar at North Fork Table. His first class celebrates and investigates one of our favorite cocktail classics, the Martini.
In Martini: Dirty, Twisted & Dry, you and your friends will learn directly from one of the industry's best, while enjoying a few martinis along the way!
Due to the hands on nature of this Martini Masterclass, this is a private event - only one party, of up to 10 guests, will enjoy an exclusive afternoon class with Rob Krueger. This is a rare opportunity to work in a private, small-group setting with one of New York City's most respected cocktail experts.
ABOUT ROB KRUEGER
Rob is known for his work for over a decade at Employees Only, opening Employees Only in Australia and opening two bars in New York City; Macao Trading Co & Extra Fancy. His cocktail program at North Fork Table & Inn has been an instant hit on the North Fork!
Secure your Event
Email reservations@northforktableandinn.com to find out more & to book.
Sunday, Nov 1
1pm or 3pm class available
$1200 + 20% gratuity
Up to 10 guests
Book using the Reservations button, in the top right corner of our website. Choose October 31, 3pm & follow the prompts to book your ticket to the event.
Inclusions: Cocktail on arrival, learn how to make 3 x martinis & a selection of snacks from the kitchen