Dinner in the Vines with RGNY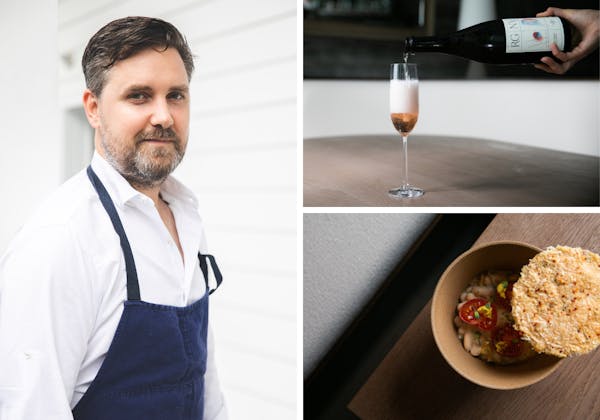 We're teaming up with our friends at RGNY to create an unforgettable evening celebrating spectacular North Fork food & wine.

Dinner In The Vines will be hosted at RGNY's beautiful vineyard, on Monday, October 12 at 6pm.

The evening kicks off with cocktail hour, followed by a four-course dinner menu created by John Fraser, matched with five wines from RGNY's 2018 varieties.
Seats are limited, secure your spot today!
Click here to purchase tickets.

Monday, October 12
6:00pm-9:00pm
$250pp
MENU
Cocktail Hour

Oysters on the Half Shell, with 2018 Scielo Sauvignon Blanc mignonette
Beef & Clam Tartar on Crostini
Iced Lettuce "Cups", Creme Fraiche, Caviar & Potato Crispies
RG Sparkling Wine

Dinner

Brussels Leaves & Fall Crudites, manchego, cumin-lime vinaigrette
Scielo Riesling

Broken Beans, sweet potato, burgundy truffles
RG Sauvignon Blanc Semillon

Mole Spiced Short Rib, carrot wellington, sunchokes
RG Cabernet Franc

Broken Chocolate Cake, chocolate custard, toasted almond, cocoa dust
RG Pinot Noir