Main content starts here, tab to start navigating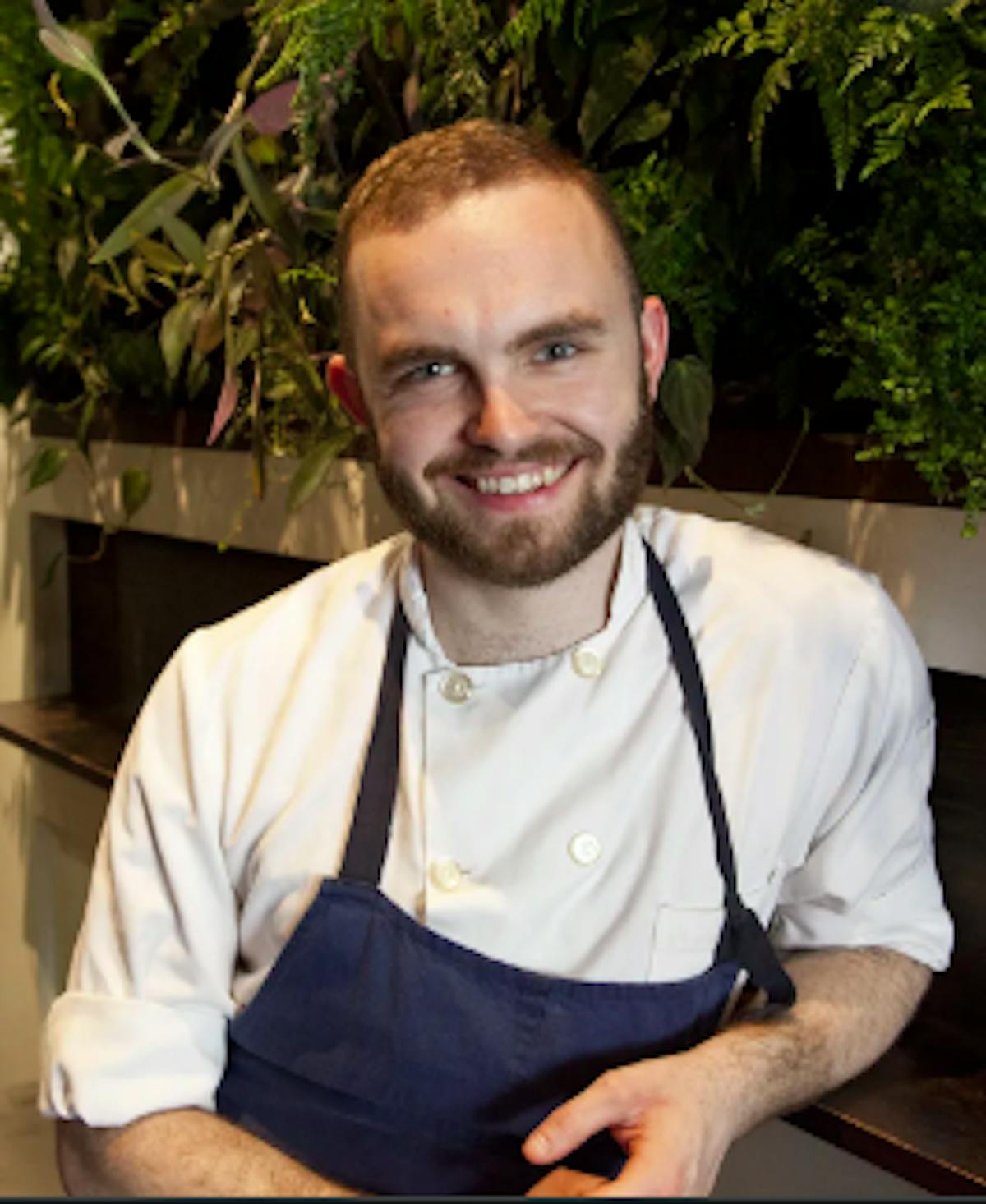 Andrew Whitcomb
Chef de Cuisine
Born and raised in a small agricultural community in southern Maine, Chef Andrew Whitcomb has always been inspired by local sustainability and closed loop cooking. Whitcomb fondly recalls the gardens and farm stands that surrounded his local landscape and digging for clams in the salt marshes of southern Maine. It would be these memories and experiences that would lead him to the Culinary Institute of America.

Andrew was the Executive Chef at Colonie & Norman, two Brooklyn-based eateries dedicated to supporting the New York food community through sustainable relationships with local suppliers, earning him a Rising Star Award for sustainability.

In 2018, Whitcomb headed West and worked under the tutelage of Michelin-rated & James Beard Award winner Dominique Crenn as the Chef de Cuisine of Petit Crenn, serving seafood and vegetables exclusively cooked over an open fire.

Upon returning to NYC, Chef Whitcomb worked in tandem with legendary Chef Tom Colicchio, at his Manhattan flagship restaurant Craft, focusing on hyper-seasonal New American Cuisine and hand crafted pasta.

Andrew brings an undisputed passion for locally sourced and sustainable practices to The North fork Table and Inn family.